Jonathan Fox
Title: President/Proprietor
Favorite donut: Coconut Cream or Peanut Butter Cup.
Born and raised in Kenosha, Wisconsin, Jonathan dreamed at a young age of being a world-famous architect.  Spending a lot of time with his grandma, he discovered a talent and love for all things food and his fate was soon cemented after his first job (in a restaurant).  Graduating from the Culinary Institute of America, Jonathan headed to the Windy City with all of his hopes, dreams and aspirations tucked neatly in his knife bag.  Spanning over his 30+ years in the industry, Jonathan has spent time with Chicago's Printers Row Restaurant, The Pump Room, and was Vice President and Founding Partner of Maggiano's Little Italy, Lettuce Entertain You before eventually opening Osteria La Madia, a rustic Italian eatery.  Jonathan and his wife Karen's dream has always been to own and operate a small-batch donut shop in honor of Karen's grandfather, Billy and in 2013, that dream became a reality.  Since the closing of Osteria La Madia, Jonathan has turned his focus 100% to all things Firecakes.  In what little spare time he can muster, he spends it outdoors with his family.  Whether It's snow skiing in the winter, fly fishing in the summer; or even enjoying a Cubs game with his two daughters (Torrie and McKenna) Jonathan is all about quality time.  If he had to choose one place to visit for the rest of his life, it's easy; "Northern Italy, of course!"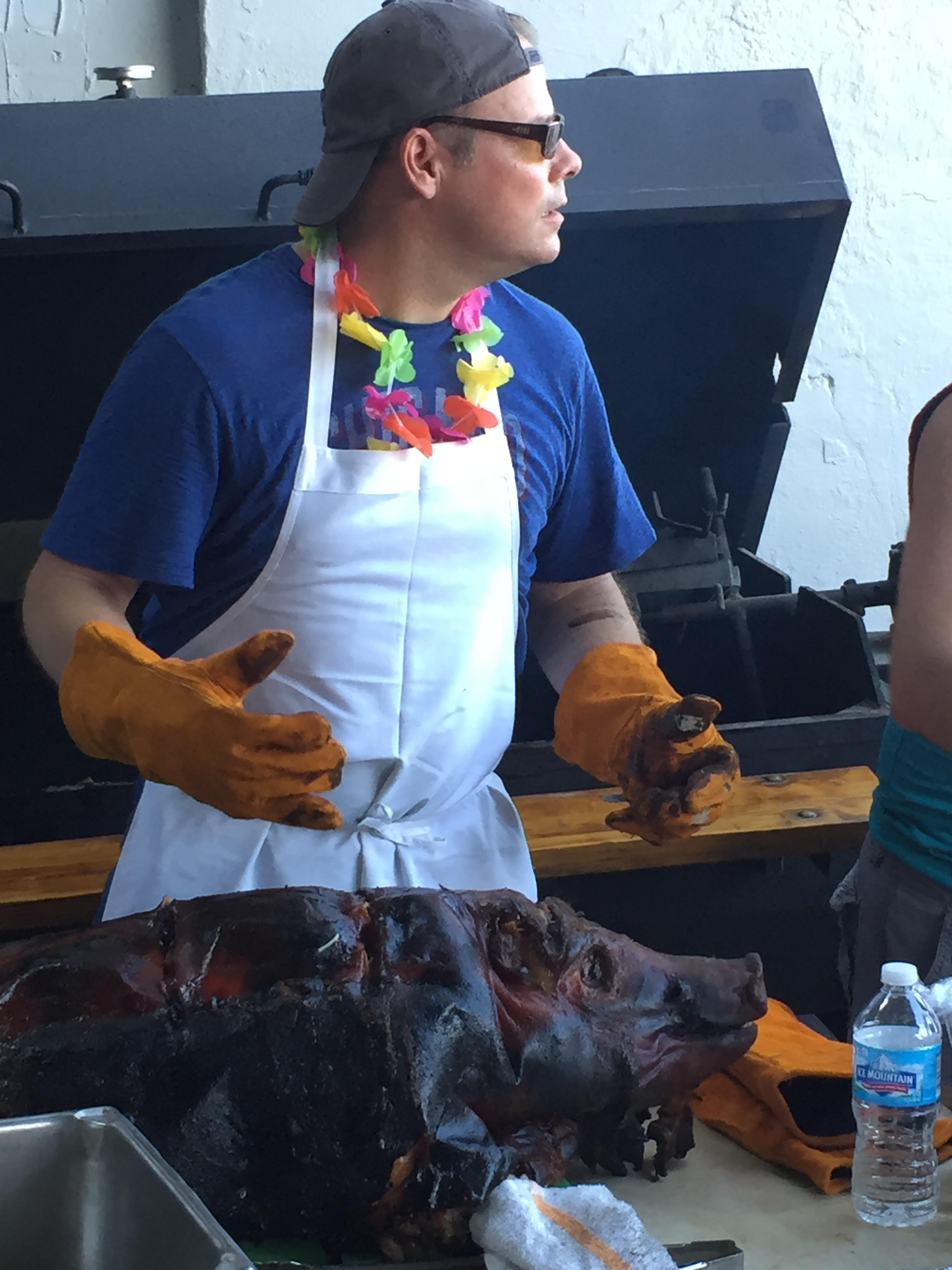 Karen Fox
Title: Proprietor
Firecakes is the brainchild of founder Karen Fox. Born and raised in Kenosha, Wisconsin, Karen's first job wasn't quite as successful as this one.. at the age of 16, she lasted just four days behind the counter at her hometown diner. Karen eventually left Kenosha for the city of Chicago, where she studied painting at the School of the Art Institute of Chicago. When she's not working alongside husband Jonathan hustling donuts, Karen plays "momager" to their teenage daughter McKenna. Karen is also a metalsmith and jewelry designer, and likes to spend whatever free time she can traveling to her two favorite places: Colorado, for the skiing and hiking; and Italy, for the leather goods and the wine!
Cathy Barber
Title: VP of Finance / Managing Partner
Favorite donut: Honey Glazed
This New Jersey native is a restaurant-industry native with more than 30 years of experience.  With a rich work history from Stouffer Restaurants, Lettuce Entertain You Enterprises and Brinker International, Cathy has become a master of project management in several divisions, including accounting office operations, new-unit construction, culinary and human resources.  When she's not managing the inter-workings of Firecakes and 3Sixty Dining Intelligence, Cathy is busy enjoying family time on the lake (a good alternative to the ocean she grew up with!)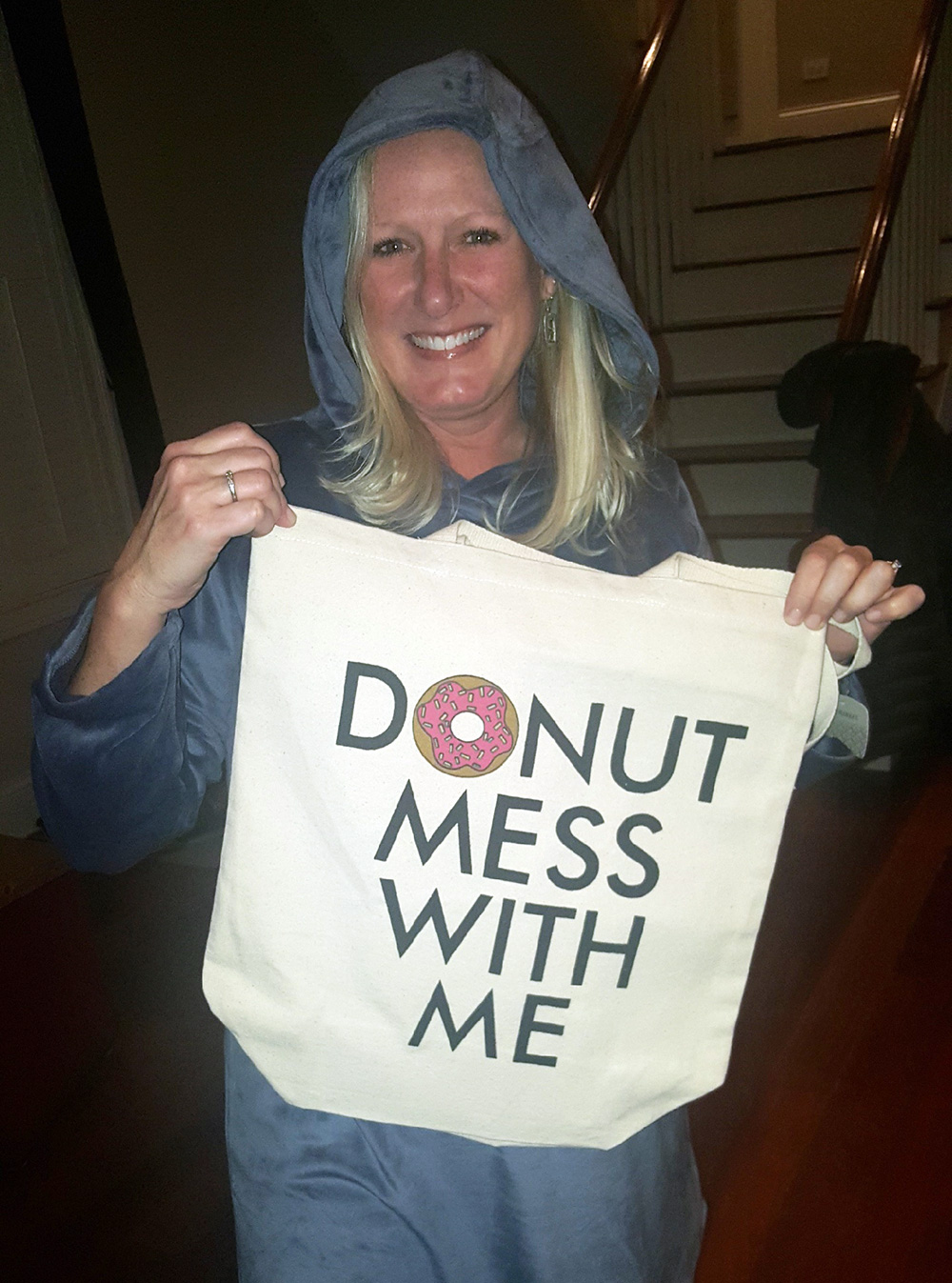 Maria Duron
Title: VP of Culinary / Managing Partner
Favorite donut: Peanut Butter and Jelly (preferably the Raspberry Blood Orange jelly)
Calling Chicago home for most of her adult life, Maria was born and raised in historic Aguascalientes, Mexico.  The oldest of three, Maria once dreamed of being a flight attendant.  But Chicago instead guided her to another passion; culinary arts.  She began her culinary journey at Maggianos Little Italy where she met Jonathan.  He then recruited Maria to work in the kitchen at his new restaurant endeavor, La Madia where she mastered the art of brick oven pizza.  On a cold January day in 2013, Maria showed up for work at Firecakes and has been there ever since; running the shop as smoothly as can be.  Coming from such a historical home town, it's no surprise Maria's favorite vacation spot for her family is Washington D.C.  Between its cultural significance, abundance of history to explore (and of course, the great bakeries!).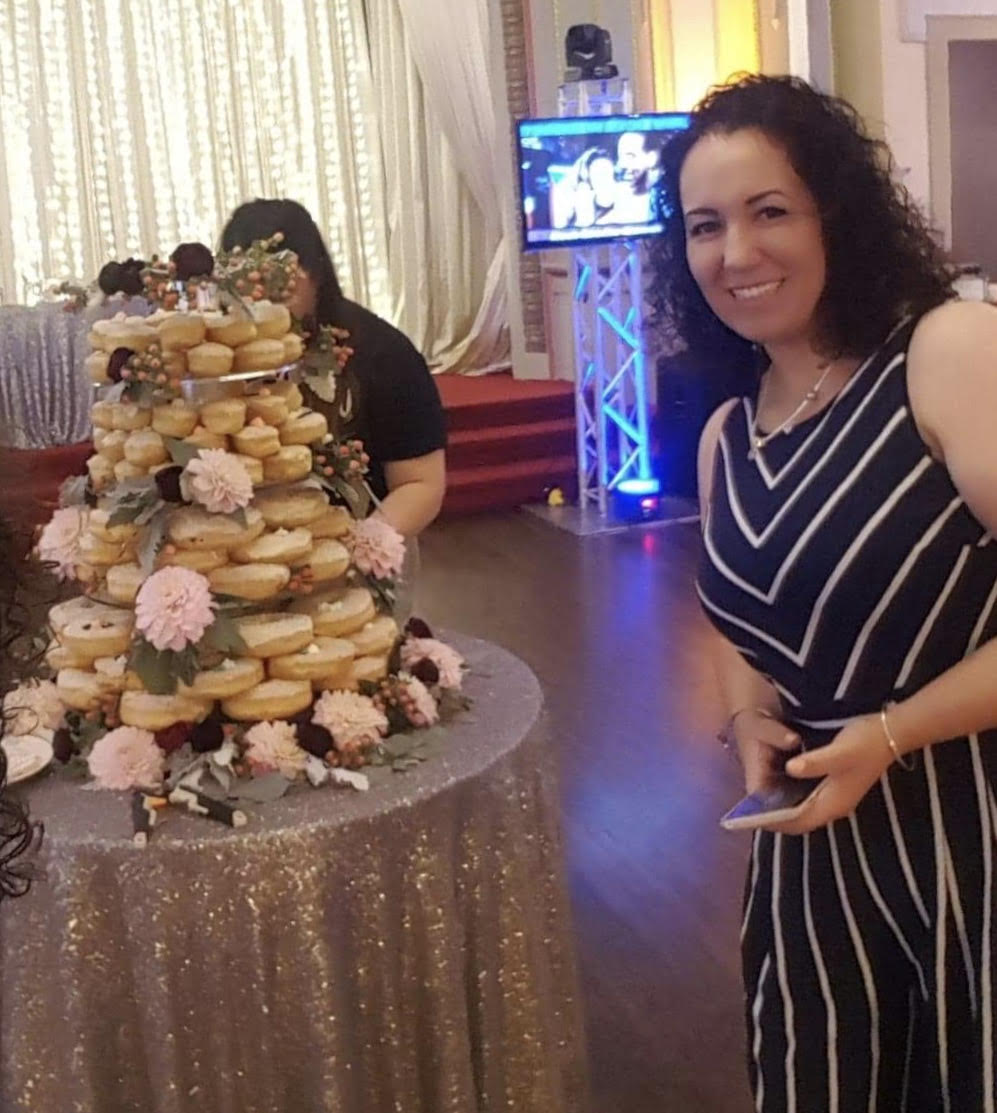 Judith Duron
Title: Operations Manager
Favorite donut: Coconut Cream
Maria's younger (and sometimes bossier) sister, Judith also grew up in Aguascalientes, Mexico.  Judith has been honing her customer service skills for years in the industry, getting her start at America's home of the Burrito Bowl, Chipotle.  She moved on to bigger and better things, getting her start at Firecakes on our first day and has been a part of the Firecakes family ever since.  Judith is well versed in everything related to super heroes, thanks to her five-year-old son, Mateo.  They spend a lot of time watching movies together; anything from Captain America (Mateo's favorite) to Superman (Judith's favorite).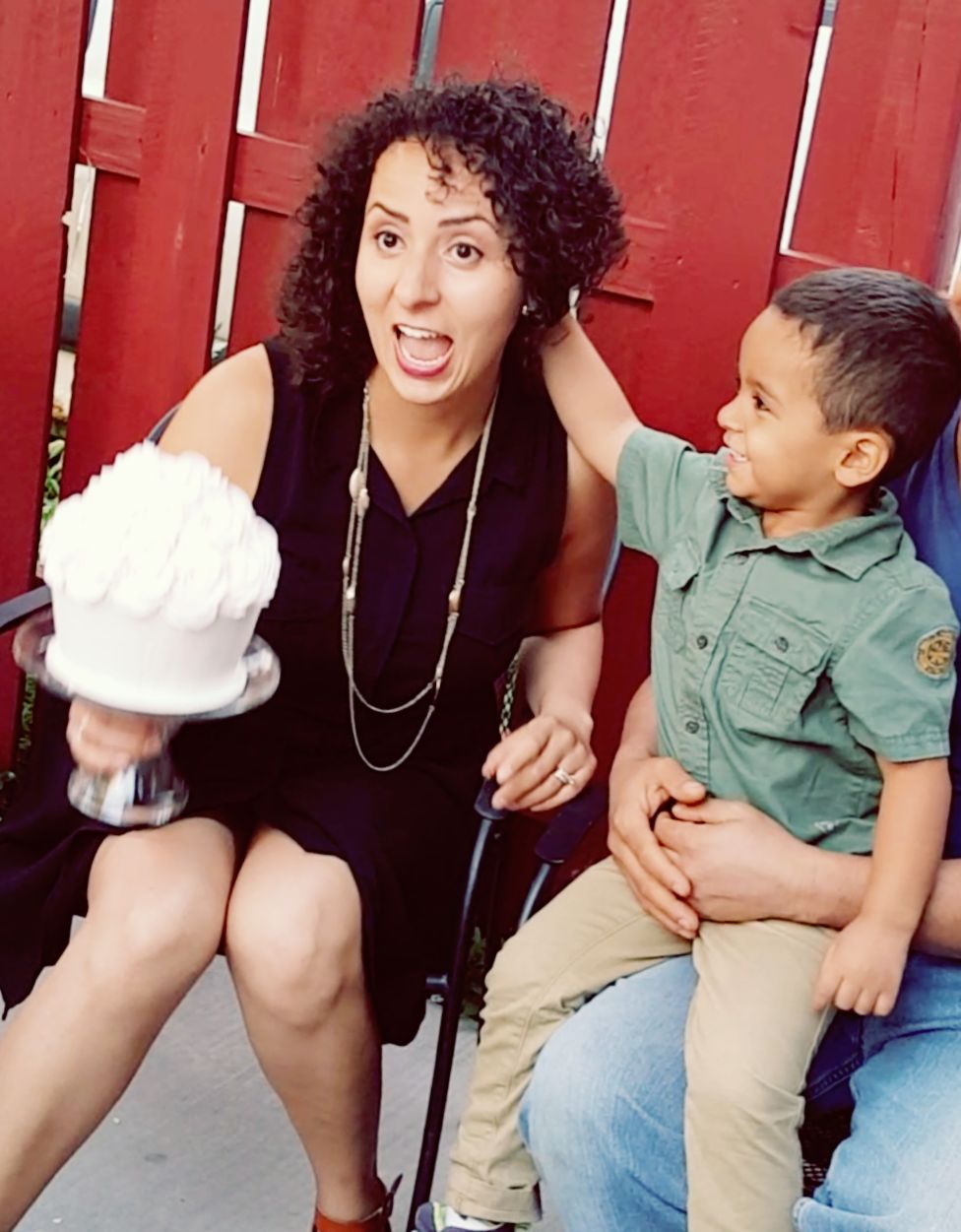 Darcy Bonner
Position: River North Head Baker
Favorite Donut: Maple Glazed Pineapple and Bacon or  Wildflower Honey Glazed (so fresh it burns your mouth a little!)
Another New Jersey native on our team, Darcy comes from Bridgewater, NJ.  Like the rest of New Jersey, the most Bridgewater has to offer is being near NYC which is why Darcy reached out to other parts of the country to grow her creative spirit.  She just never knew how much she would miss being near the ocean (the only thing people miss about New Jersey!) – that, and the most delicious bagels around (a love shout out to Round Dough With A Hole).
A couple years ago, Darcy wandered to the Windy City after a friend moved here for a job.  They stopped at Billy (our donut truck) after some sight-seeing (The Bean) and both wondered, "Wouldn't it be cool to live in the city and make DONUTS for a living??" Well, serendipity does exist and a mere two years later, opportunity came knocking for Darcy to make the big move to donuts.
In what little free time she has, Darcy is a big into the pop punk music scene and spending a cozy evening at home killin' it with some Dungeons and Dragons (which we're sure Firecakes have been a part of those nights at least once!).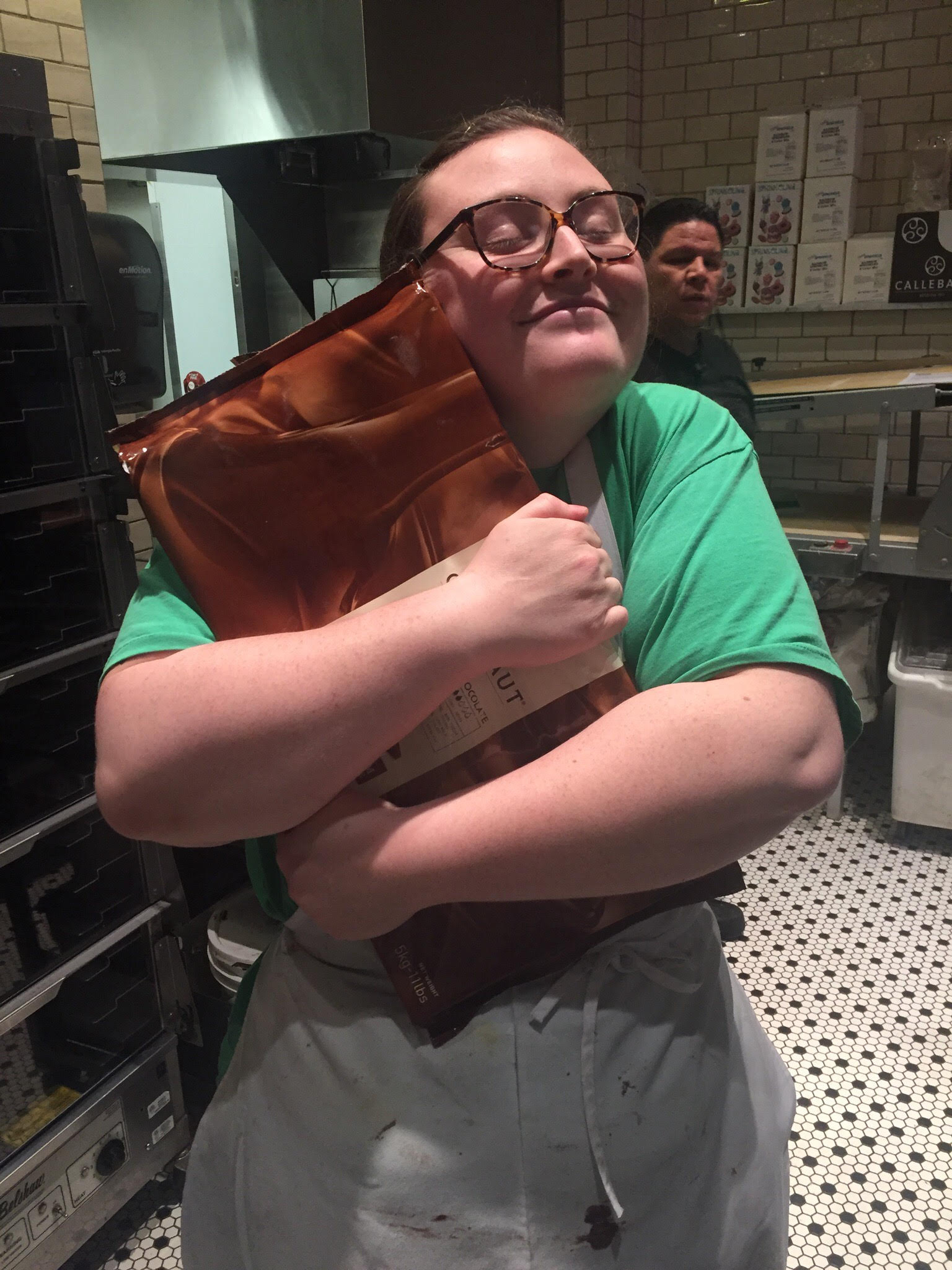 Beth C
Title: Catering and Events Sales Manager
Favorite Donut: Yes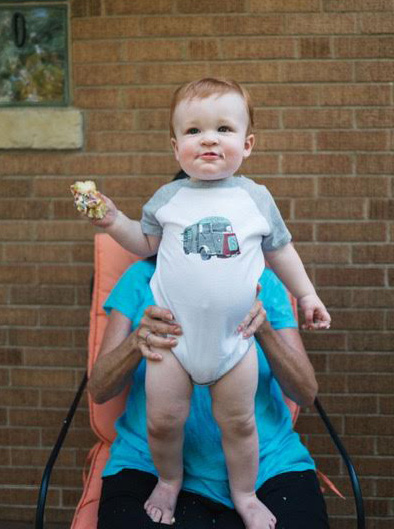 Rob Ibanez
Title: Oak Park Manager
Favorite donut: Currently pistachio old fashion. Subject to change with the seasons.
Rob is excited to be joining the Firecakes family. Originally from Cape Cod, Massachusettes, Rob has called Chicago home for over a decade. He began his career in the service industry while in college. A friend's brother needed help at his restaurant and was paying cash. Rob showed up for the gig, which turned out to be dishwashing. After half a shift, the manager gracefully sent a soaking wet Rob home, saying "You're more of a front of house kind of guy."  Rob has been serving guests in some shape or form ever since.
In his free time Rob can be found watching baseball, playing low-stakes poker, or spending time with his beautiful wife Jenni. He is now (slightly) better at dish washing.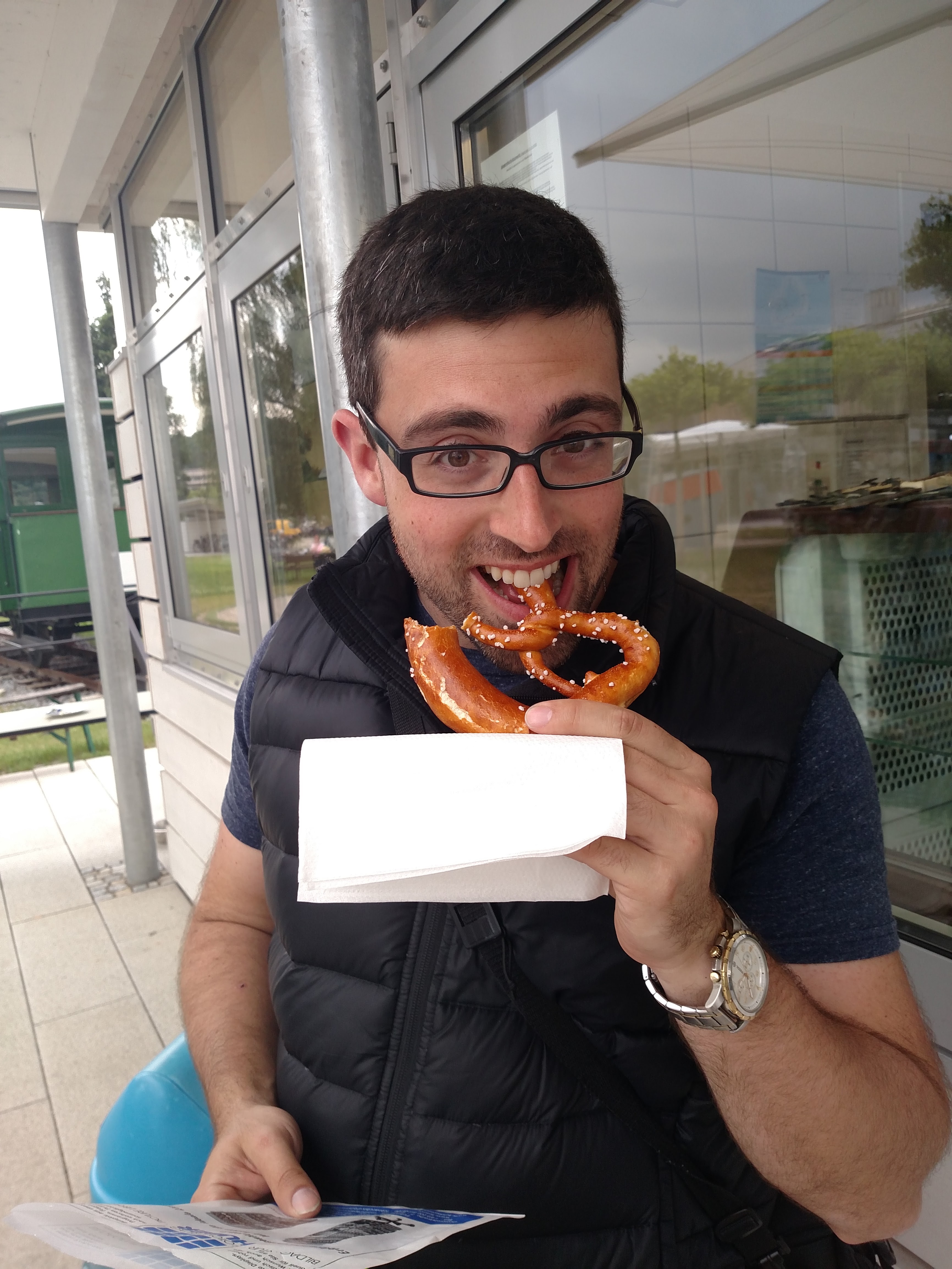 Noemi Figueroa
Title: Lincoln Park Supervisor
Noemi was born in Chicago but partially raised in Santa Ana, CA. She's been working in the customer service industry since 2001. After a long working relationship with Chipotle, she decided to make the switch to sweets. Noemi started at Firecakes as a team member and quickly climbed the ladder to being a supervisor at our Lincoln Park location. Not only does Noemi manage one of our largest locations, she's also a busy mom of 5 wonderful children. In what little free time is left, Noemi enjoys strategic games and activities. She also loves art, and is inspired by the works of Vincent Van Gogh, Frida Kahlo, and Paul Gaugin.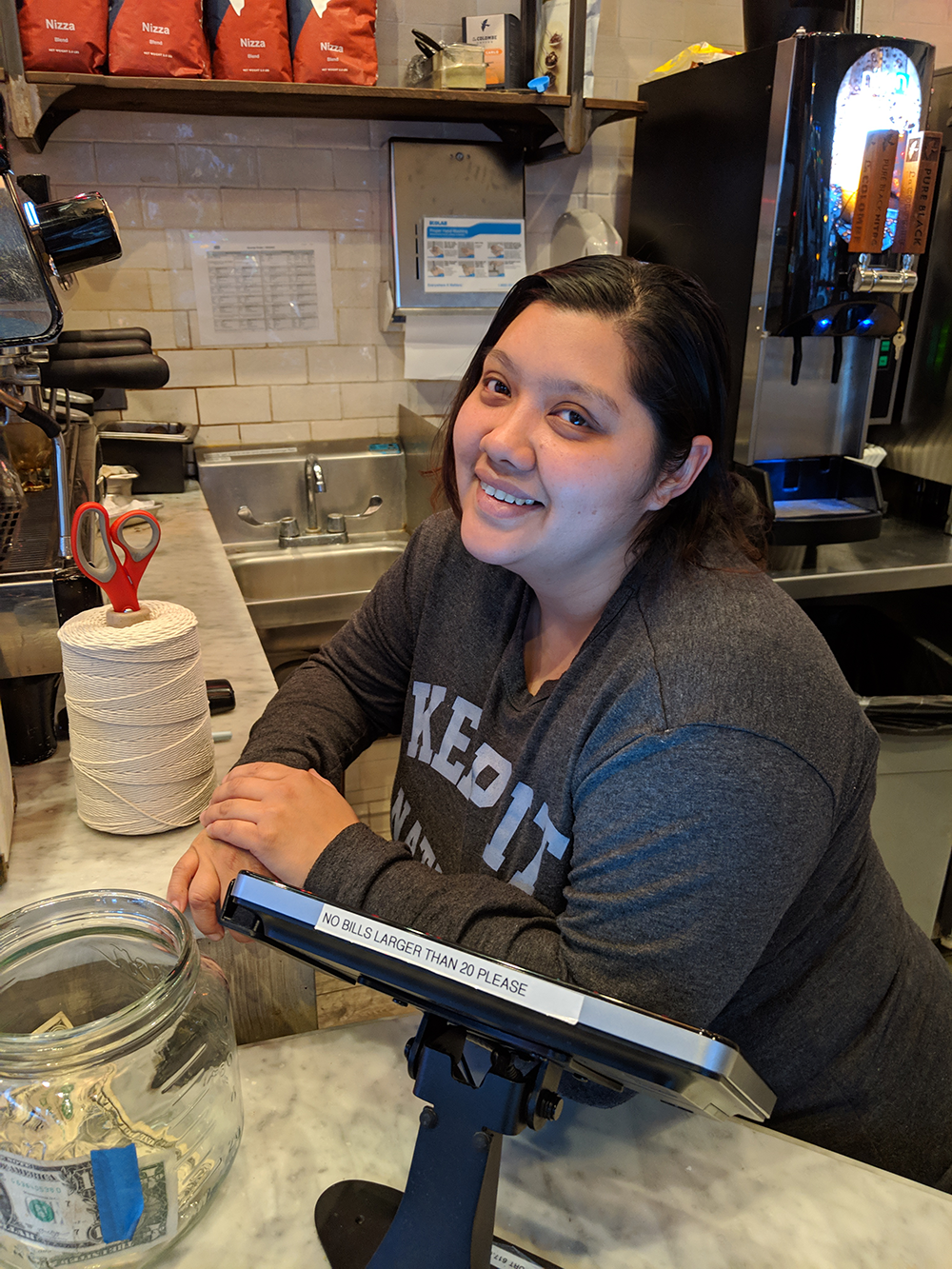 Eva Vargas
Title: River North Supervisor
Favorite donut: Chocolate Hazelnut Long John or Espresso Cream
Growing up the oldest (and only girl) in one of the smallest towns in the smallest state of Mexico, Eva always dreamed of traveling and adventure.  So, when the opportunity to move abroad to Chicago, Eva jumped at the chance and never looked back.  Once here, Eva quickly rolled her sleeves up and got her hands dirty in the front lines of Chipotle, working through the ranks before finally being promoted to General Manager.  She held onto that position for four years before yearning for more adventure, which led her to Potbelly as a General Manager.  It was at Potbelly when she met and befriended Maria, who convinced her to take the plunge into her newest adventure: Supervisor of our Hubbard St. location.  Throughout all of these career moves, Eva still dreams of one day owning her own up-cycling boutique (and helping her husband with his dream of owning his own restaurant).  When Eva isn't busy slingin' donuts, she spends her free time with her kids and staying active; whether that's in the form of her weekly Zumba classes or training for her first marathon!  Traveling is also high on her family's list – while Wisconsin is a popular getaway for the Vargas family, Eva also dreams of one day visiting one of the most nature-scapes in the country; the state of Montana.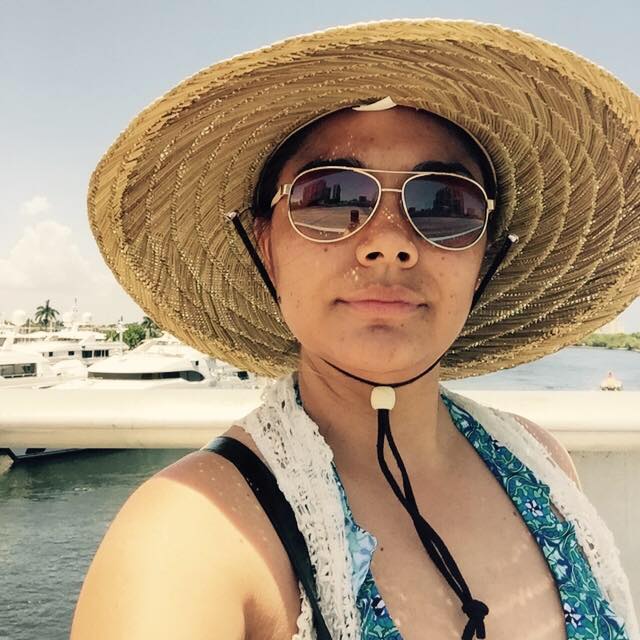 Alejandra Moreno
Title: Wells Street Market Supervisor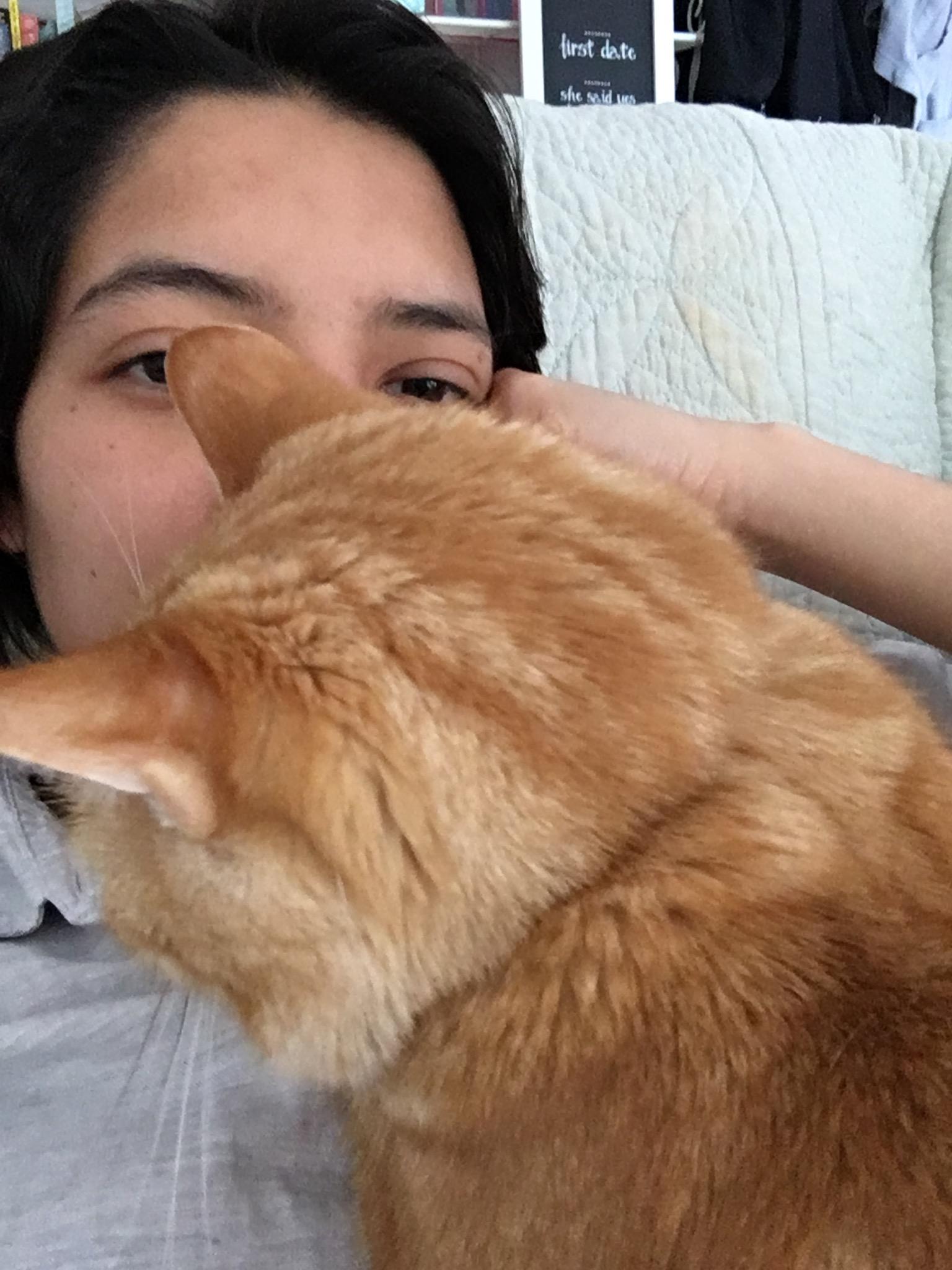 Elliot Stack
Title: IT & Creative Brand Manager
Favorite donut: Orange Poppyseed Old Fashioned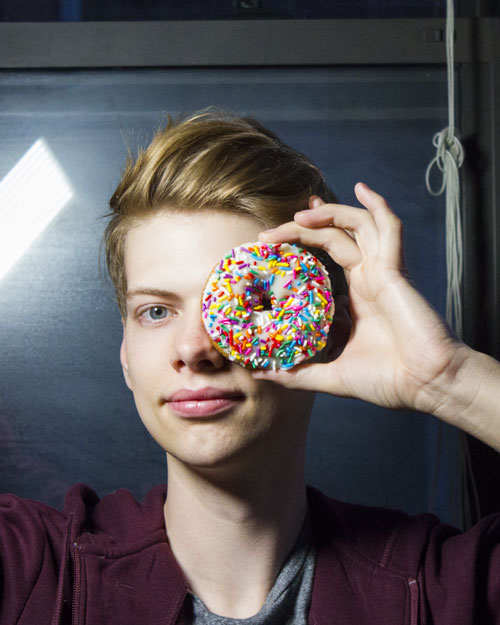 Torrie Fox
Title: Creative Director
Torrie has been part of the Firecakes team since it first opened in 2013. As Jonathan and Karen's daughter, she has been a part of her fair share of donut-related dinner time conversations. After moving back to Chicago from the east coast post-college, Torrie took up the role of creative director at Firecakes, where she is responsible for working with the team to make decisions related to branding, merchandising, and advertising. Currently a graduate student in the art education department at the School of the Art Institute of Chicago, Torrie will be receiving her teacher certification in May. Her interests include jewelry making and metalsmithing (her and Karen alike!), learning about and cooking southeast Asian food, distance running, and chasing after cute dogs on the street.